Sliding Windows
For easy access to fresh air, choose the sliding windows at Greg's Glass. We provide Rockingham with some of the best quality windows, like our Vantage windows, which offer you peak performance and a durable finish.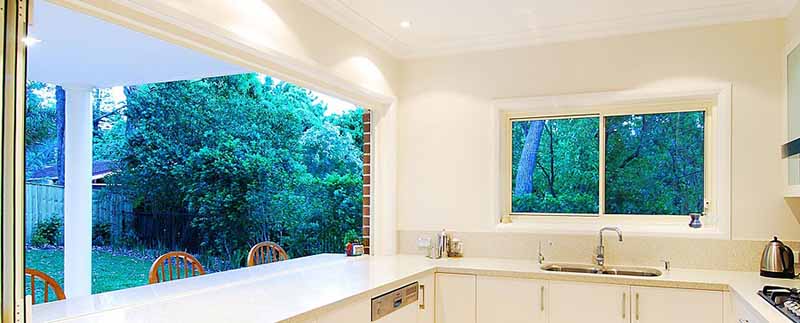 Why Choose Sliding Windows?
Customers choose our residential sliding windows because they are faster and easier to use, especially compared to crank-style windows. This type of window gives your home a chic and clean look and will match well with any style or décor – from modern to traditional.
Sliding windows open and close without protruding, meaning they are ideal for windows that face walkways, porches or patios. In the kitchen or bedroom, these windows provide easy air circulation, especially if they are the only window in the room.
What We Offer
The Vantage windows we offer are:
506 Sliding Window – made for WA building conditions and withstanding strong winds
514 Double Hung Window – perfect for residential applications and compliant with AS 2047
516 Awning Window – an AS 2047 compliant awning window with a 50mm frame
About Vantage Windows
Vantage Windows are renowned for creating strong and easy to use products that are certified by Australian Health and Safety Standards. They can withstand bushfires (BAL40) and are remarkable with Acoustics; they are certified Safe4Kids and are able to hold up against strong weather and impacts (AS2047). In fact, you can use these windows in even the most exposed conditions in Western Australia.
Vantage Windows are also manufactured with a standard centre lock with a key. This allows homeowners to lock the window in the closed and partly open position for ventilation.
Expert Window Installations in Rockingham
We don't just sell you the best windows on the market; we also install them for you. Whether you need new windows for your home or office, trust the experienced professionals at Greg's Glass to perform your window installations. We provide service to customers in Rockingham, Mandurah, Kwinana, Perth and all the surrounding areas, so don't hesitate to call us today!
Have any questions about our top quality products? Want to set up a consultation and installation? Give Greg's Glass a call today on (08) 9527 8195 or fill out our contact form online now.