Security Doors and Screens in Rockingham
Keep your home and family safe with security doors and screens from Greg's Glass in Rockingham. We offer a range of durable window/door frames and tracks, as well as sturdy flyscreens that will protect your home from intruders.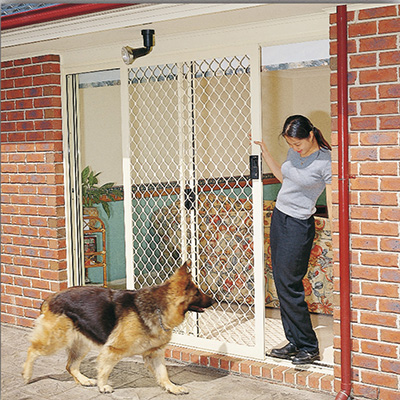 Importance of Security Doors and Screens
Installing a high-quality aluminium security door and screen is a very good investment. Your front door is the first place a thief will try to break through when intruding. A good security door doesn't only deter a would-be intruder; it can also stop them from intruding altogether. Having security doors and security screens lets intruders know that your home is not to be targeted.
Security screens also make it easy and safe to let some fresh air into your home. Feel free to keep doors and windows open, knowing that you'll be protected by your screens. Some insurance companies will even drop rates if you can show that you've made additions to your home to make it more secure.
Our Products
At Greg's Glass, we proudly stock a range of Darley Aluminium security doors and screens that are certified to Australian standards AS2803 and AS2804. We offer a range of attractive and strong doors and screens in a variety of styles, including, but not limited to:
Double diamond grille
Four piece window grille
Single diamond hinged security door
Sliding door double panel
Single sliding door single panel
Each of our doors comes with a choice of stylish designer colours, as well as optional components, such as:
Door locks for sliding doors, hinged doors, or hinged door 3 point locks
Bass latch for fly doors
Hinged door closer
Sliding door closer
Expert Security Screen and Door Installations
We want to ensure that you, your family and your home remains safe. That's why we also provide installations for our security doors and screens. Trust the experts at Greg's Glass to help protect you.
Have any questions about our top quality products? Want to set up a consultation and organise security door installations? Give Greg's Glass a call today on (08) 9527 8195 to talk to our Rockingham team or fill out our online form now.